My wonderful friend Betty introduced me to some articles this past week that led me to this one.
I love my boyfriend. And I love giving him blow jobs. What I do not love is the taste of spunk. No matter whose splooge it is, it tastes like a cross between sour juice, bitters, mold, and a dirty sock. Even Bobby Flay couldn't make this milky concoction taste good. I've hypothesized women who say it taste good are either a) lying or b) have taste buds damaged by years of smoking. But I don't smoke and like Abe Lincoln, I cannot tell a lie. I love a nice pearl necklace, but the taste of semen makes me gag.Maybe it's nature's way of saying put that sperm in your vagina, but I couldn't care less. I am dedicated to being a good girlfriend. I wanted to enjoy his man chowder. I wanted to relish it with the same fervor I do a bowl of Ben and Jerry's Heath Bar Crunch. Intrepid scientist that I am, I wanted to know how to make it taste better.
First of all, it's called semen. It's not man chowder, splooge, spunk or man juice. It's semen. Cum I'll accept. But none of the ridiculous Samantha Jones-inspired nicknames for ejaculate. Kthnxbai.
Secondly, it's not a freakin' contest. If you don't like to swallow, don't swallow. That's your choice. But just because you do swallow doesn't make you "better." Some women dig it. Some don't. Some women love giving oral. Some are meh about it. It doesn't make you a "better girlfriend" if you loooove it. And if it does, then you're with the wrong guy. All things considered, a great blow job it nice, but something tells me if everything else was working well and there is sexual compatibility in other areas, swallowing his "man chowder" (I can't even type that without eye rolling) isn't all that important. Liking sex is not rare. It's sex. It's enjoyable and pleasurable and feels good. Enjoying it certainly doesn't elevate your status in any way.
There's nothing wrong with wanting to please your partner. In fact, it's encouraged. Wanting to learn new tips and tricks isn't necessarily about wanting to be more valuable to a man.  But it never should delve into that unseemly place known as competition and coercion which is what this podcast seems to be advocating. ("Don't be one of those women who gets dumped for not giving enough head" was my favorite quote. Yeesh.)
I was talking with a close friend of mine, Ellen, and she told me a startling statistic…

She said that something like 44% of relationships end because the woman didn't give her man enough head.
If a relationship ended because of the lack of oral sex, then that probably means the relationship wasn't that stable in the first place. The lack of oral sex (or good oral sex) was the outlier, not the root cause. Want women to give you head more often? Stop thinking it's all about you. That goes for men and women equally. Don't always assume that those acts are strictly about getting you off, because they're not.The thing that annoyed me most about that podcast was that it was all about pleasing the guy and made no mention of how fellatio can be pleasurable and empowering for women. ("Give him head in the morning and make him breakfast. That's the ultimate King Day.")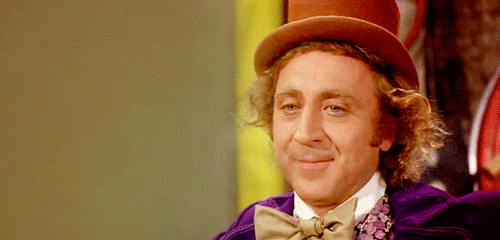 I also hated the fact that so much importance was placed on how to give an a-MAH-zing blow job. I happen to think that most guys are just happy to get head and that they're not lying there like an Olympic judge rating the performance. Framing a discussion like this in a way where the objective is to "please a man" is going to cause many a woman to shut down. And PS? If the only way you can get someone to go down on you is to make them feel insecure, you've got bigger issues.
Back to the issue at hand, which is this idea that enjoying sex somehow makes you unique, especially if you're a woman.  I see this in my writing niche all the time. Some people love to call themselves "sex writers" because they think it affords them some level of cache. There are sex writers like Jamye Waxman, Reid Milhalko,  Yolanda Shoshana, and Rachel Kramer Bussel who live and breathe the topic of human sexuality and have  a passion for educating people on the subject, and there are others who like to call themselves sex writers in order to discuss their sexual escapades. Those are two very different groups.
As I've mentioned before, I've totally done this and still do it. Only when I did it before, it was because I felt I needed to use it to get men to like me more. I used it thinking it made me more valuable and attractive than other women because I didn't feel I would measure up otherwise. And here's the thing, I don't think there's anything wrong with using sex as a lure.  You just can't do the bait and switch or be shocked when some people make assumptions based on an admission like this. You also can't fool yourself into believing that all the attention you do get from it is genuine. Most importantly, our respective proclivities and prowess should never be used to make other people feel inadequate just so we can feel better about ourselves. I feel many conversations about sex often devolves into a pissing match over who gives the best head or who gets laid the most. It's important to remember that all of this is relative. What's great for some might not be for others, and frequency isn't always a sign of compatibility or skill.
Thoughts?
One on One Dating Profile Review
 Get a 45 minute one on one review of your profile with me.  I'll go over your picture selection and ad text and let you know if your profile includes any buzz words or red flags. I'll also help you tweak/write your profile if it needs some freshening up.
 $45 – INCLUDES:
*Profile analysis (45 minute phone session.)
*Assistance with editing and re-writes.
*Photo selection and review.
*Feedback about specific issues and experiences.
*Site selections  and Pros & Cons of the more popular dating sites.
*Overview of online dating basics – how to write intro messages, how to draw more attention to your profile, how to sort your searches so you can see profiles you might be missing.
$45 (Use code BLOG to save $10)

Let Me Write Your Profile For You
$75 – INCLUDES:
*A complete re-write of your self-summary and other profile sections as well as what you are looking for in a partner or date.
*Assistance with editing and re-writes.
*Photo selection and review.
*Feedback about specific issues and experiences.
*Site selections and Pros & Cons of the more popular dating sites.
*Learn how to write better intro messages that will get responses
*Get tips to draw more attention to your profile
*Learn how to sort your searches so you can see profiles you might be missing.
 $75 (Use code BLOG to save $10)
FEATURED LINKS
BETTY'S TWITTER ACCOUNT
https://twitter.com/bettyehrenpreis
ORAL SEX ROAD TEST
http://www.yourtango.com/2014208925/oral-sex-blow-job-road-test-how-food-drinks-affect-taste-semen
HOW HE REALLY WANTS YOU TO GIVE HIM A BLOW JOB
http://www.davidwygant.com/women/blog/how-he-really-wants-you-to-give-him-a-blowjob-podcast/