Alias (DO NOT USE A REAL NAME!!): Natty
:
Comment: I have been dating a guy for 3 months now, but we live in different cities, so its hard to see each other all the time. I recently checked out his Twitter page and it appears he has a girlfriend. I ask him if he was single and he said he 100% was…but I am still seeing posts on Twitter to show otherwise. How do I bring it up again? I really like him, otherwise I would forget about him and move on,  but its hard for me to do that.
Age: 34
City: London
State: London
To be fair, he very well might not have a girlfriend. He could be telling you the truth. I have a very hard time understanding how anybody who is attempting to cheat or be dishonest about stuff like this would be so stupid as to not realize they'll get caught. Stories like this set off my own internal red flags, as I often wonder if we're getting the full story. I would guess 75% of the time, there are pertinent details being left out by the story teller in order to avoid incriminating themselves.
There are only 4 possible answers to situations like this.
1. He's telling the truth and he and this woman are not dating. Or…
1a.He is dating her, but not exclusively. You didn't say you and this guy were exclusive. If you're not, he didn't do anything wrong other than show total stupidity and thoughtlessness by being public about it. That's a red flag in and of itself.
2. He never gave you access to certain social media platforms and therefore foolishly believed you'd never see what he was saying and thought he wouldn't get caught. In order to find what you found, though, you would have to had back-doored your access, meaning you went one step beyond what's really appropriate. In which case, serves you right. You might not like to hear, but we all deserve privacy, even if we're being jerkfaces.
3. He's ignorant about privacy controls and doesn't realize what is public. In which case, serves him right.
4. He never had any intention of ever developing anything beyond casual with you and didn't care what you found out. You were wank material at best.
Those are your answers. If it were me, I'd take my toys and go home, as all of these options hint at inevitable future confusion and conflict. Whatever it was that caused you to check up on him should be enough to remove yourself from the situation. It's fine to want to give someone the benefit of the doubt, but you need to understand that most people when confronted will deflect and lie. Don't let all those crime procedeurals where the criminal cops to the crime after five minutes of interrogation fool you. That's not how real life works. If you think something is off, it probably is. The trail really should end there. Unfortunately, it rarely does.
In the past week I've read three or four different stories about snooping and researching dates, and all of them cite one thing as the primary cause: "intuition." Here's my question. If your instincts are so well-honed that they trip off at the slightest red flag, why are you even engaging – or worse, dating – that person in the first place? And why don't many people simply walk away from these shady people instead of trying to catch them in the act? Do you get promoted to Sergeant or Captain or get some kind of reward? Or is bragging about catching them the reward?
I read a story yesterday about a woman who decided to check out what was on her "boyfriend's" computer when he left to go get her breakfast. Why did she do it? Oh, gut instinct, of course! A short cut on his home screen to a file marked "Private" led her to a sex tape he had filmed in the recent past. She admits to knowing the guy was shady, but of course it's with a giggle and a, "What can I say? I like my douchebags, amirite? High five, girlfriend!"
In our third year of dating, he told me that we needed to take a break from one another. I was sitting on his couch in his high school football T-shirt when he told me that our fights were unhealthy and we needed to hit pause. I asked him if this meant we'd be seeing other people and he said no, he just needed some quiet time to himself. I asked him if we'd get back together and he said he loved me but he wasn't sure. I walked home to my apartment where my roommate went into full girlfriend help mode. She sat with me on our couch as I explained everything that happened and sobbed that the love of my life was leaving me. She was stunned because she had only seen the perfect couple from the outside and asked if it was possible he had met someone else. Her question became my obsession.  I spent days walking around campus, expecting to bump into my boyfriend on the streets, caressing the face of a new girl. I knew that I needed answers. If I asked him directly he'd deny it, and my fears and anxiety were not going away. So after hours of trying to convince myself not to break into his e-mail, I caved in. His user name and password were saved on my computer, daring me to know what was going on. When I got into his inbox I felt like a bank robber, violating every rule of common decency.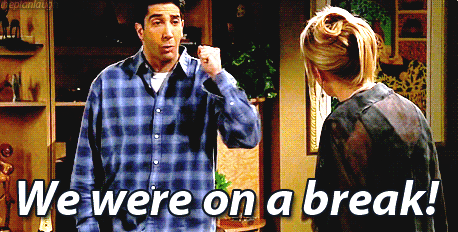 Another story discussed the recon work many of us do when we meet someone online that we really like.
In this post, the author explained that the guy she was chatting with seemed too good to be true (which, in my opinion, is usually code for "out of my league") so she looked him up on Facebook and discovered he was married with a newborn. Then she wasted her energy confronting him about. Of course, he denied it. That's what lying liars do. They lie.
I guess what smacks me hardest about stories like this is how brazen these people are in their deception. Are they reckless? Arrogant? Or do they just not care if they get caught? To me, things like this speak to what their true intentions were all along. Therefore, why bother trying to pry the truth from them? The answer is right there on Twitter or their hard drive or in their email account or on their Facebook page.
The bigger question, of course, is why they found those people so attractive and vice versa. That, if you ask me, is the crux of the issue. Why do these dishonest people always end up hooking people who would go so far as to research them or break in to their email accounts? Is there a connection? Or is it simply random? I imagine people inclined to deceive use their shtick on everybody in the hopes it will work. But why does it always seem to work on people who would go the extra mile to check up on them rather than just walk away? Are they targeted in some way? Or do we just refuse to accept what our audience is and try to slam that square peg into the round hole?
Thoughts?
One on One Dating Profile Review
Get a 45 minute one on one review of your profile with me.  I'll go over your picture selection and ad text and let you know if your profile includes any buzz words or red flags. I'll also help you tweak/write your profile if it needs some freshening up.
$45 – INCLUDES:
*Profile analysis (45 minute phone session.)
*Assistance with editing and re-writes.
*Photo selection and review.
*Feedback about specific issues and experiences.
*Site selections  and Pros & Cons of the more popular dating sites.
*Overview of online dating basics – how to write intro messages, how to draw more attention to your profile, how to sort your searches so you can see profiles you might be missing.
$45 (Use code BLOG to save $10)

Let Me Write Your Profile For You
$75 – INCLUDES:
*A complete re-write of your self-summary and other profile sections as well as what you are looking for in a partner or date.
*Assistance with editing and re-writes.
*Photo selection and review.
*Feedback about specific issues and experiences.
*Site selections and Pros & Cons of the more popular dating sites.
*Learn how to write better intro messages that will get responses
*Get tips to draw more attention to your profile
*Learn how to sort your searches so you can see profiles you might be missing.
 $75 (Use code BLOG to save $10)