The Frisky posted an article today that I thought would make for good discussion.
It's your run of the mill listicle of all the guys the author refuses to date. Nothing too inflammatory. Except for this:
11. No Passport Man: If a man has reached his mid- to late-twenties (or older!), but somehow manages to have never had a passport, I'm moving on. While I understand that not everyone has loads of cash to spend on fancy vacations or exotic getaways, it's pretty cheap to go to the postal service and fill out an application for a passport. That simple act demonstrates that a man is ready to travel, in the event his finances allow it. I love to travel,and a willingness to hop and a plane and GO is something I need.
Let's isolate out the most telling line of this blurb:
That simple act demonstrates that a man is ready to travel, in the event his finances allow it. I love to travel,and a willingness to hop and a plane and GO is something I need.
Ahh. Now we're getting to the core of the issue. But here's the best part: just a few points later she says:
Many men define their manhood by their success or finances – blame society, I'm just the messenger.
Um..okay?
I'm not sure how a 25 year-old writer has the money to spend on frequent travels. She insists that she does, of course, and credits her freelance writing career. Because we all know writing pays so well and that living in NYC, where she lives, is so cheap, you guise! But …
A big reason why men define their manhood by their finances is because many women encourage that belief by constantly saying they want  a man who is "ambitious" and "financially secure." Are we really going to act like many woman and their expectations aren't part of that whole fallacy? Come on. Dating largely revolves around money, as in who makes it, how much they make, and who pays. And most of those expectations still, in 2015, fall on the men.
No, she's not just the messenger. She insists upon dating a man who has the finances to be able to travel at a moment's notice. Because that's apparently a thing people do all the time. They just pick up and book a flight to Cancun or The Bahamas or London and jet off  a few days later. The author denies that her true concern is the man's finances, natch. Nope. It's all about having a passport, something she herself admitted is easy to get. Often times people need a fair amount of lead time before just taking off. So, what's the big deal if they have to apply for a passport? It only takes a few weeks to get one. You can't wait three or four weeks? That's why I think the whole passport thing is a ruse for what is actually of importance to her and people like her who place travel high up on the priority list: money/status.
In order to travel at the drop of a hat, they'd not only need the proper documentation but the money to pay for the trip. Now, I don't know about you, but when I travel (which is rarely – don't passport shame me, bro ) it's not often that I can just book a flight out. A trip  somewhere in the US for just three days is an easy thousand dollars between air fare and accommodations. Hell, going to Boston for a day costs me almost $500.  I pay for them with my debit card.  Not everybody can or even wants to put all of that on a credit card. Some people – people who earn a good living, even – prefer to save up for that so they can pay in full, and I'm one of them. I'm not nicking my good credit score just because I have an urge to go sit on a beach for 3 days.
Personally, I don't really care if someone has traveled internationally or not. I don't take that to mean they're more sophisticated or cultured. I'm a bit of a rube. Even though I grew up in a fairly privileged home, we didn't travel much. Other than when he went to war, my Dad never traveled outside the US. (Wait. No. That's not right. He and my step-mother went to Aruba for their honeymoon. ) But other than that, he never left the US. In fact, I can't remember him ever taking a vacation. There was that time he flew my sisters and I to Florida a few weeks after my mother died, but that couldn't have been that much fun for him. His wife had just passed away. He really wasn't the vacationing type, and as a result, neither am I.  I never developed an affinity or need for it. Like him, I was and am always working. It's all I know. I also never had the money of the financial stability to travel until a few years ago.  Only recently have I really felt compelled to get out of sheltered little world and go see other places.
I often feel very inadequate because I haven't traveled abroad. What's funny is that I was traveling by myself at the age of nine well into my teens. Every year, my family put me on a plane by myself to fly out and stay with my aunt who lived in New York City. I tell that story now and my sisters are horrified and conveniently don't remember sticking me on a plane by myself at nine years old to go stay with my aunt in the Bronx because they didn't want to spend their spring break babysitting.  I've been to the West Coast a few times, down south twice, taken a train to DC and Philadelphia..but I've never been outside of America. I sit and watch The Graham Norton show and think, "Goddammit, you have the money – GO!" I don't know what keeps stopping me. It's not the idea of traveling alone, because I LOVE doing stuff alone. I don't have any fears about that. Once the probate case is over next month (crosses fingers) I really need to book some kind of trip.  God, I would love to just fly off to London for a month.
I can remember the first time I told a guy I was dating – who was British – that I didn't have a passport. He was very sweet about it, but I actually felt shame admitting it. I could absolutely see people holding that against me the way the author of that piece says she would do. Lack of international travel is seen as a lack of sophistication, and in many ways, they're right. I am unsophisticated in certain ways. Someone who reads my book excerpts pointed out that the narrator had red wine in the refrigerator. Those are the types of things I just don't know about, and it embarrasses me when I unknowingly reveal them. I remember my sister screaming at me just after my father died because I didn't buy flowers to surround his casket at the funeral home. That's a thing? Why did nobody tell em that's a thing?? My family owned a funeral home and I didn't even know this!
I think a lot of people attribute a level of status and success to being able to travel frequently. But here's something I learned recently: those people constantly posting photos or updates about all those trips they're constantly taking? Yeah, usually those people who are traveling some place new every few months are marginally employed and blowing through their savings or maxing out their credit cards. While there are several reasons for this, one is so that they can post pictures on Facebook of them enjoying their super jet set lifestyle and pretend to be successful. Meanwhile, they're barely employed, making little to no actual income, and draining their bank account in an attempt to look posh. I'll also add that people who like to play up their love of travel in their dating profile very often turn out to be people who travel maybe once every few years, if that. Unless it's something you do with regularity, try not to oversell it just to make yourself sound more worldly.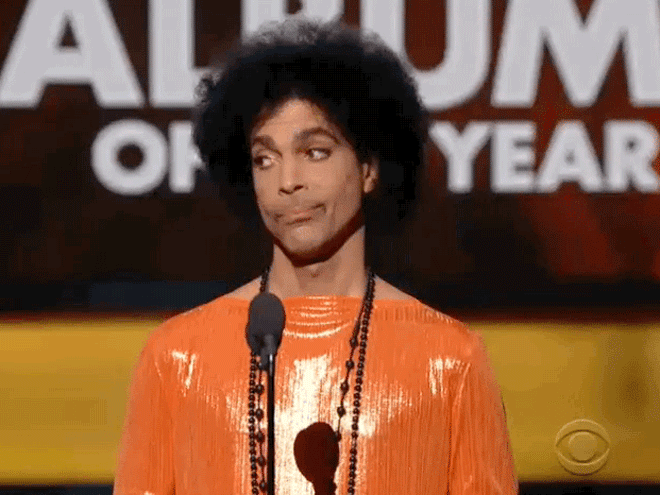 I think placing travel as a priority as in making it a must-have and not just a thing you'd prefer when seeking a partner all boils down to one thing:  wanting someone who has the expendable income to do so.
So, yes, it actually is about the money, at least in part.  Let's not pretend otherwise.
Thoughts?
Sometimes the love of your life is the love of your life. (R)
$55 – INCLUDES:
*Profile analysis (45 minute phone session.)
*Assistance with editing and re-writes.
*Photo selection and review.
*Feedback about specific issues and experiences.
*Site selections  and Pros & Cons of the more popular dating sites.
*Overview of online dating basics – how to write intro messages, how to draw more attention to your profile, how to sort your searches so you can see profiles you might be missing.
$55 (Use code BLOG to save $10)