Alias (DO NOT USE A REAL NAME!!): Tired of games

:
Comment: I think I already know the answers, but would like your thoughts…and would also like to see if this is common with other daters.
I'm a 45 year-old single man and I've always had decent success meeting women, online and offline. However, over the past few months a similar situation occurred with three different women, and I'd like to know if my actions and expectations were unreasonable.
Here's the most recent scenario: I matched with a 30-something, attractive woman on Tinder. I messaged first and we started a texting conversation. She was traveling, so I suggested meeting when she returned and she agreed. We exchanged phone numbers, but didn't communicate any further while she was out of town. She sent a message to let me know she returned (that was a Monday). We texted back and forth a bit that day, then I suggested meeting for after-work drinks, indicating I was available Tuesday and possibly Thursday. She chose Thursday, so I messaged that we should 'pencil Thursday in' and confirm that morning. She messaged back 'Sounds good!'.
During the week I was active on Tinder, as was she, but we didn't message each other. On Thursday I messaged her around 12:30pm (a little late) with 'Hey, hope you're having a great week. Does tonight still work for you?' I didn't receive a reply until ~4pm, when she messaged something like 'Sorry, when I didn't hear from you this morning I made plans with a girlfriend. Can we meet another time?' I'll admit that I was a bit annoyed, but didn't let on.
I texted back, 'Sure, no problem. Let's talk next week.' We haven't communicated since (that was a week ago).
My questions are (1) does my activity on Tinder, after we decided to meet, play a factor? (2) Should I have called her out on her message '…when I didn't hear from you I made plans with a girlfriend' by replying 'Hey, you could have messaged me before making other plans'? (3) Since she was the one who broke our tentative plans, is it unreasonable to now expect her to reach out first to suggest drinks?
I know I'm being stubborn but, had the situation been reversed, wouldn't she expect me to reach out first since I was the one who broke plans?
Thank you!
Age: 45
City: New York
State: NY
Spoiler alert: she didn't make plans with a friend. She was busting your balls for not confirming with her by an appropriate time. She's being unnecessarily rigid. While 12:30 certainly isn't the morning and you did fail to meet an expectation you set, it's not like you confirmed at 4:00. There was no valid reason for her to make other plans other than semantics. Now she just wants to teach you a lesson. The joke is on her, though, because she's aging out of the window where she can effectively pull something like this and get away with it.
She always had the option of following  up with you to find out if your date was still on. Instead, she chose to sit back and let you hang yourself strictly so she could have the opportunity to turn you down and get high fives from her gal pals.
No, I don't think your Tinder activity had anything to do with her response. And if that did play a part, she's that much more of an idiot. Oh, you made a date with someone and now you think they should put everything else on hold until they meet you? Tell me more about how dating is so hard for you.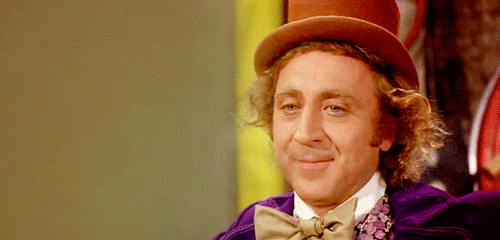 I think it has everything to do with her being a pain in the ass. Although I will say that if someone said to me that they would "pencil in" our date, I wouldn't be thrilled. That does give off a somewhat flaky/I'm only moderately interested/this isn't set in stone vibe.
I wouldn't bother with this woman. If she follows up with you – and she likely will because 99% of the time when some man or woman pulls this "Oh no you didn't" bullshit, they do – you can go out with her. In the moment, it feels super powerful to reject someone in the manner she rejected you, but then when that person you blew off doesn't follow up to reschedule and the high wears off, you realize you probably shot yourself in the foot. More than likely, this woman will send you a coy message and pretend like nothing happened. If you want to deal with her high maintenance drama, go for it. Personally, I'd just ignore her.
Yes, she probably would expect you to reach out and set up a new date. But remember…she's an asshole. So, of course she would. This is one of those situations where, when you get an obnoxious response like the one she gave you, you don't even bother to respond. If she's this much work before you even meet her, imagine the nightmare she's going to be if you actually date her.
I keep trying to reiterate the fact that there is simply no time for this kind of nonsense anymore. People have far too many avenues that they can use to meet people. Men in their early forties do not have to deal with this bullshit. Their demand is too high. Too bad, so sad.
ETA: Here's the major reason this woman is a huge asshole. If she got a better offer or just wasn't feeling it or genuinely felt like he should have confirmed earlier (even though he basically met the stated expectation) then she could have just lied and said she was stuck at work or sick. Instead, she turned it around on the guy and blamed his alleged tardiness for why she was cancelling. That's just a shitty way to handle it. Take ownership of the fact you don't want to go out with someone and lie you're fucking face off. Don't intentionally try to shame someone because you can't suck it up and be an adult.
If you don't know that using an excuse as flimsy as the one this woman used makes you sound like an asshole ("Oh, sorry, you're 31 minutes past the deadline. I already made other plans!") then you're an even bigger asshole.
The fact that it even needed to be clarified that this woman was a complete jerk for turning it around on the guy and making it his fault demonstrates why so many people find dating so difficult.
Stop being assholes, you assholes.
Thoughts?
Sometimes the love of your life is the love of your life. (R)
One on One Dating Profile Review
Get a 45 minute one on one review of your profile with me.  I'll go over your picture selection and ad text and let you know if your profile includes any buzz words or red flags. I'll also help you tweak/write your profile if it needs some freshening up.
$55 – INCLUDES:
*Profile analysis (45 minute phone session.)
*Assistance with editing and re-writes.
*Photo selection and review.
*Feedback about specific issues and experiences.
*Site selections  and Pros & Cons of the more popular dating sites.
*Overview of online dating basics – how to write intro messages, how to draw more attention to your profile, how to sort your searches so you can see profiles you might be missing.
$55 (Use code BLOG to save $10)