Today's Dater X post is up, so let's dive right in.
I also don't know too many women who can successfully have platonic relationships with men for a significant length of time. ..So while I have occasionally slept with my male friends (and no, not all of them!), they remain firmly in the "friend" category, which makes them about as much of a threat to my significant other as my female friends.
I'm not even able to follow this, it's so fucked up. First, you adorable little speshul snowflake, it is not at all rare for men and women to maintain a purely platonic across the board friendship. Second, if you've slept with said male friends, they will never be "just friends." Ever. You can tell yourself that's the case, but it isn't. I'm getting the impression that Dater X is one of those women who thinks having all these guy friends somehow elevates her above other women, like she's being granted an access to their inner most thoughts that other women aren't given. I'm getting a distinct "I'm Better Than Other Women" vibe from her, and I don't care for it.  Somehow she's magically able to maintain friendships with all these guy friends she's banged while claiming she's never gotten attached? Let me guess, she and each of these guys agreed that they were better as friends and that's why they didn't date, right?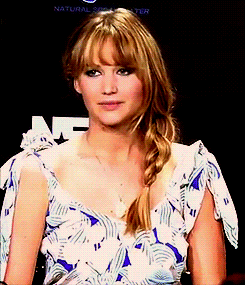 Our [hers and El Guapo's] fooling around was never especially tender, and I truly don't think it ever occurred to either of us that we might be laying down the foundation for a relationship. It certainly never occurred to me.
Except it did occur to her, remember? She was trying to determine if they're meet up to get drinks was a date or not. I have no doubt it never occurred to El Guapo because – sorry – I never even got the impression he was all that attracted to Dater X, let alone interested in a relationship. She's now talking about El Guapo like he's never been anything but  a fart joke telling buddy and not the guy who squeezed her ass at the bar and said he wanted to see her naked. I mean, she calls the guy El Guapo. So there's clearly an attraction there, yes? Okay. Glad we agree on that.
Having had plans all summer to attend a certain baseball game together towards the end of the season, I balked a bit at going once The Big Easy found El Guapo's cigarettes in my apartment and trotted out a jealous streak that was all the more surprising because I don't share it; in my mind, friends are friends and that's that.
But they're not just friends. Holy balls, I can't even keep up with her rationalizations.
Flash forward to this week, when El Guapo – someone who, until The Big Easy came along, I saw almost once a week to watch baseball and have drinks and generally enjoy each other's company – texted to ask about getting together to watch baseball and have drinks and generally enjoy each other's company. I said yes and we put a plan on the books. And then I brought it up with The Big Easy, who just about lost his damned mind.
So, she makes plans with the guy even after The Big Easy tells her he's uncomfortable with her hanging out with El Guapo. And correct me if I'm wrong, but didn't she originally make it sound like she hardly ever saw El Guapo? Am I remembering this incorrectly?? Now they see each other regularly? When did that happen? Is it me or is she in complete denial of her feelings for El Guapo? Also notice how she's trying to imply that El Guapo is showing  sudden interest in hanging out because she's seeing someone. She wants to believe he's jealous or threatened.
 But the simple truth is that I don't see my friendship with El Guapo as something that is in any way related to our relationship, except inasmuch as I'm a better girlfriend and a better person when I feel happy and comfortable and fulfilled, and spending time with my friends makes me feel all of those things.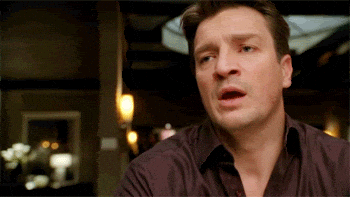 More rationalizations. And what is up with the fact that she doesn't appear to have ANY female friends? That's just more fuel for the Cool Girl fire.
The next day, when we got back into town to head to work, he pointed me towards the subway I needed and stalked out of the station without a goodbye kiss.
Again I will point out that The Big Easy is a manipulative immature douchebag.
Why am I being treated as though I've done something wrong when all I've been is completely, brutally honest about everything??
She's being treated as though she did something wrong because she was brutally honest with him. I'm sure a big reason why she's such a tornado of drama is because she hasn't had a boyfriend in a long time, but still. To me, it seems rather obvious why she's being so transparent and why she still wants to hang out with a guy she affectionately nick named El Guapo: she's attracted to him.
While I think The Big Easy is right to be uncomfortable with her still wanting to hang out with El Guapo, the way he deals with this stuff is what is troubling. He pouts, he turns the tables, he stomps off; these are not good signs. Throw in the fact that he doesn't seem to leave her side when she's around other guys, and this all spells trouble.
I don't agree that it's disrespectful if it's not my intention to deceive him, and he doesn't agree that I can see and do whatever I please with whomever I please.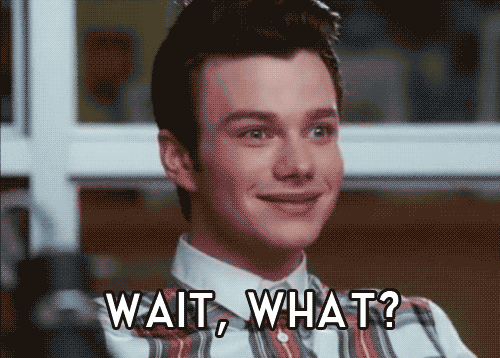 And there it is. Now, she might very well be paraphrasing him, but I'm thinking she isn't. I keep saying this: this guy is a controlling Helicopter Boyfriend who doesn't like her being around other men unless he's there to watch her. Contributing to the cluster fuck that is this relationship is that she has no idea what she's doing or what she wants.
What's funny is that the only time she actually goes in to any real detail about her interactions with The Big Easy is when El Guapo is involved. Other than that, all she does is give a dry run down of events.
All in all I found this post rambling and incohesive. All she does is defend herself.