Hey, so…let's analyze this abortion of a first date by Rachel Khona!
So when an admitted Republican asked me out, I figured it wasn't a big deal. After all, I am a reasonable person capable of understanding someone else's point of view. As long as they are not homophobic, racist or sexist of course. So if you're in the KKK, you can just forget about it.
Um…congrats on not being an asshole, I guess? I love how she says this as though her choice not to be a racist bigot is worthy of praise.
Todd suggested a place to meet in Manhattan called Nomad. And then followed up by asking me if it would be easier for me to meet further west as I would be coming from Brooklyn. I read the text twice confused by its message. Brooklyn is 100% undoubtedly EAST of Manhattan. Kind of like the sky is blue and dogs who've been castrated have no balls. These are facts, my friends.
So, the guy tries to be nice and suggest they meet somewhere that's convenient for her. But rather than acknowledge the courteous gesture, what does she do? She feels compelled to point out his error. For the record? I couldn't tell you which way was east or west or north or south. You could embed a compass in my forehead and I still would get lost. I suck at directions. That's, like, a thing for a lot of people.
So I responded, "Well, I'm happy to meet at Nomad but as Brooklyn is east, meeting further east would be easier not west. So maybe somewhere in Gramercy or Union Square?"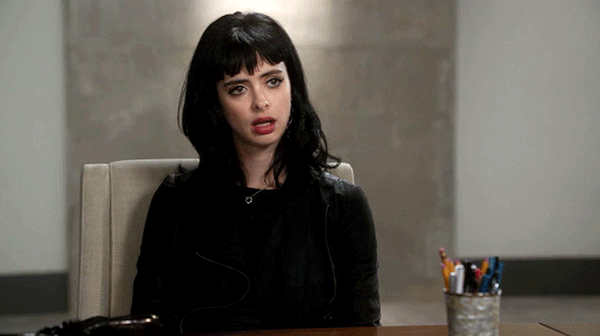 If she was happy to meet at Nomad, then why not just say, "Great! See you at Nomad!" ? I mean, she could have done that, but where's the fun in being easy going? Yes, it's always good to speak up when you feel the need, but sometimes it's best to just shut up and go along to get along. It's an extra 15 minutes or so. It's not worth engaging in some useless debate. Not saying anything in a situation like this doesn't make you a push over. It just means you're trying to make things easy. For both of you.
I was perplexed. Not only was he not acknowledging the fact that he was geographically challenged, he was kind of whiny about switching venues when he was the one who asked me if I wanted to meet elsewhere in the first place.
Why does he have to acknowledge the mistake? I mean, other than she has a deep seated need to be right at all times and likes to bust balls? She set him up to fail, and now she's holding it against him. Fun!
I hadn't planned on bringing up his snafu but it was the first thing he brought up when I arrived. After we exchanged pleasantries and discussed how snow really is the worst, he dove right in.

"So you came from the east?" he implored.

"Um, yeah I did. Because Brooklyn is east," I responded incredulously.
First, he didn't implore. To implore means to beg. He inquired, but he didn't implore. I love when people who are trying to prove how wicked smaht they are show their ass like this. I'm pretty sure she's using incredulously wrong, too, or at least could have chosen a more appropriate word but just wanted to sound smaaahhtt.  Second, she could have just answered, "Yes." But, why do that when you can further belabor a point?
"Well it's really not 100% east," he responded. I felt my brain turning into pudding. It's one thing to talk to someone with a different opinion. It's another thing altogether to talk to someone who still thinks the world is flat.
Again this obnoxious idiot tries to bait the guy into an argument just to use his response against him.
"Let's just settle this once and for all," I replied eager to make him realize how idiotic he sounded. I pulled out my iPhone quickly googled a map of NYC. "See this is Brooklyn. This is the East river, which is east. To the west is New Jersey."
Yes. He sounds idiotic. What a slice of heaven she sounds like. How can she possibly be single?
"Well it's really kind of south actually," he responded still unwilling to admit he was wrong.

"Omigod, this is like the most ridiculous conversation," I said matter-of-factly. "Yes Bay Ridge is south. But I live in Williamsburg. Which is east."

"Well–" he countered.

"I don't want to talk about this anymore. Let's get a drink," I replied irritably.
Translation: I don't want to talk about this thing that I wanted to talk about. I definitely don't want to talk about this thing if you prove me wrong.
"So what do you like to watch on TV?" he asked.

"Anthony Bourdain's show, Conan, The Office, Parks and Rec, 30 Rock, Rachel Maddow and Anderson Cooper," I finished triumphantly.
Now, she knows damn right well that mentioning Cooper and Maddow will probably spark a discussion of left versus right wing news.
I knew he was Republican but the idea that he may actually watch Fox News never entered my mind.
Bullshit.
"I tried watching Fox News, but honestly there's so much exaggeration and half-truths I have a hard time watching it. If it were just straight up facts or opinion based on facts, I'd be OK with it," I responded. 

I thought that was a reasonable answer. I was trying to be truthful without trying to offend his choices.
Fail. On some level, she knows exactly what she's doing. But, since she clearly lacks self-awareness, she doesn't know why she's doing it. As I've said before, trying to have a conversation with people like this is maddening.
Whoa horsey! How did this convo suddenly become so hostile? I'm a firm believer that one should be able to discuss politics without it. So we have different ideas. Can't we all get along?
Like I said, she's blissfully unaware of how her actions contributed to this "sudden" hostility.
The rest is just a recap of their tedious contrived argument about politics that she included just to demonstrate how knowledgeable she is and how unreasonable he is. Yawn. You're both fucking insufferable.
"And you're an ignorant piece of shit. I'm leaving." I gathered my stuff and stormed toward the door. How dare he call me naïve? Fuck this guy, I thought to myself. Then I stopped in my tracks.

"Hey Todd!" I shouted. He turned around to look at me. "Brooklyn is EAST!"

I walked out, head held high. And I never went out with another Republican.
Spoiler alert: she didn't turn around and say anything. That was just a cliched way of tying up this cluster fuck of an article so that people would praise her sass.
Thoughts?