Alias (DO NOT USE A REAL NAME!!): Middle Of Nowhere
:
Comment: Hey Moxie,
I am a 29 y/o single straight woman living in the suburbs working on my medical doctorate. I used to live in a larger city where I had a lot more luck finding men, but since I have moved into a program with mostly women and to a land filled with married men or men that just don't interest me the dating life has slowed. It also doesn't help that my school life keeps me very busy.
Anyway, I live about 45 minutes away from a city. Originally I had my real location in my OKCupid profile, and I found that while I mutually matched with quite a few men in that urban area, almost nobody followed up with a message or even responded to my messages. Then I tried the experiment of changing my location to being in the city and everything changed–every time I matched with someone, that generally was followed up with a message from them.
I totally get it. When I lived in a larger city, I would have never gone on a date with someone who lived in a borough that I didn't have an interest in visiting. There were too many options that were more convenient. However, I can't start dating someone with a lie of where I actually live, because once I tell them the truth I worry I am going to look shady or dishonest or something. How do I get over this and get men to give me a chance despite my slight geographic inconvenience?
Age: 29
City: Westborough
State: MA
Before we get into the various work arounds for your situation, I have to ask one thing.
Why, if you are in the midst of a time consuming doctorate program, are you trying to make your schedule more complicated by trying to date men who live an hour away? Why wouldn't you want to simplify your life by dating someone local or – wait for it – not date at all until you finish the program? I'm not sure what your doctorate program involves, but I assume that your move to this isolated island with no menz is temporary, yes? Then why not just focus on school for the time being?
That's somewhat of a rhetorical question, of course. I know why you're trying to multi-task. Or I have an idea why, at least. You don't want to waste your "good" years at school when you could be out there finding a guy. Only…you're not wasting them. You're furthering your education and making yourself more employable. The man you find on Tinder or OkCupid isn't going to be something you can use to negotiate a higher salary. Your education is. It doesn't matter if you're 29 or 49 – this sort of self-improvement has a very long shelf-life, longer than most relationships. I assume that you have no plans of completing this program, working for a few years, and then quitting when you have children, yes?  You still have a good 8-10 (to possibly 12) years to get pregnant. What's the rush?
Just some food for thought.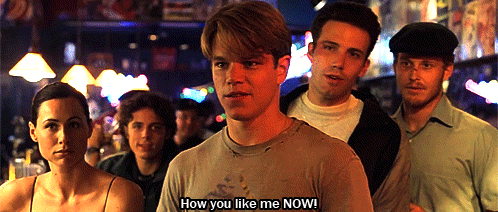 Now, as for your profile…
If you do decide you wish to juggle dating and your doctorate and you prefer to date them city folk, then you're smart to change the zip code on your profile so that you appear to live in a more populated/urban area. The goal is to get your profile seen, and if changing your zip code accomplishes that, then by all means do it. To avoid looking sketchy, just state somewhere in your profile (preferably closer to the top) that you are currently pursuing your doctorate in East Bumfuck but you spend many of your weekends in Dazzle City.  If you have a car, make sure to mention that, too. You need to demonstrate to potential matches that you are not adverse to driving or traveling to them. You also need to accept upfront that you will probably be doing the majority of the traveling.
You're right when you assert that most people who live in a city or urban area have no desire to date someone from a suburb. A huge component of compatibility is lifestyle choice, and the decision to live in a city versus a suburb is most definitely  a life style choice. City versus suburb mentalities are two totally different mindsets.  The former is more savvy, the latter more simple.  Sorry to offend, but it's the truth.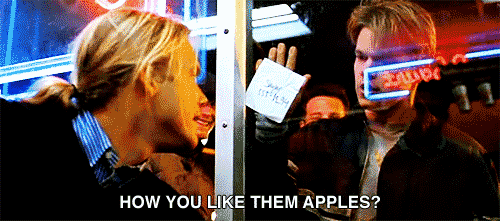 I will never understand why people who live in suburbs 30-40 minutes away by car attend speeddating or singles events in the city. Spoiler alert: nobody wants to schlep on a train or sit in traffic when they could hop on the 6 or take the T or mass transit and be where you are in 20 minutes. If you really want to date someone who lives in a metropolitan area, then move there. Period. Common sense, folks: if a person is surrounded by viable options within a 5- 10 mile radius then it's highly unlikely they will choose to commute twice that distance for love. Why? They don't have to.
As I have said time and again, "shady" is no longer really a thing when it comes to shaving a few years off your age or fibbing about your geographic location. This is part and parcel of online dating. Exaggerating the truth slightly or leaving certain unsavory bits out of your profile is almost required at this point if anybody hopes to get dates online. Now, does that mean you should say you're single when you're married? Of course not. That's sketchy. But adding an inch or two to your height or leaving out that you're currently unemployed does not equate to being a sociopath, regardless of what all the lady blogs say. That's why the onus is now on both parties to ask the right questions. Do you have kids? Are you married? Do you live in the city? Are you a knife wielding psychopath with priors?
If you're a pearl clutcher offended at the thought that someone might not offer total and 100% disclosure all the time, then do everybody a favor and pack it in now.
Let the flame throwing commentary commence.
Thoughts?
Sometimes the love of your life is the love of your life. (R)
One on One Dating Profile Review
Get a 45 minute one on one review of your profile with me.  I'll go over your picture selection and ad text and let you know if your profile includes any buzz words or red flags. I'll also help you tweak/write your profile if it needs some freshening up.
$55 – INCLUDES:
*Profile analysis (45 minute phone session.)
*Assistance with editing and re-writes.
*Photo selection and review.
*Feedback about specific issues and experiences.
*Site selections  and Pros & Cons of the more popular dating sites.
*Overview of online dating basics – how to write intro messages, how to draw more attention to your profile, how to sort your searches so you can see profiles you might be missing.
$55 (Use code BLOG to save $10)