I was going to let this slide and not say anything, but after reading this woman's multiple essays about her failed marriage and watching her take shots at the younger woman her husband left her for, I decided I'd let my schadenfreude run wild.
To summarize, Amanda recounts how she met and fell in love with a man in Paris. After a whirlwind courtship lasting about 5 months, they got engaged. Keep in mind that for the majority of those 5 months he still lived in Paris and she in NYC. Ah, love in the age of technology!
I'm not in a rush. I've never been one of those women who's had this gigantic desire to get married. If it happened, it happened; if it never did, then fine, cool, whatever — it wasn't a milestone on my life plan.
Yeah, she's never been one of those women, the ones whose desire to get married was so palpable you could smell it. And yet, oddly enough, she jumped at the opportunity to a) get engaged to a guy she barely knew and then b) run to the internet to talk about it. Endlessly. Huh. She kinda sounds like one of those women to me.
Fast forward a year or so later and Chatel is positively beside herself because her fiance's ex-wife, that he hadn't even legally divorced when he proposed, was making their lives hell.
When I met Olivier, he was single — well, separated, to be exact. The divorce papers had been filed, but it was yet to be legally set in stone in court, or however they do things in France…
In the beginning, it was just small things like insulting my looks (we've never met, but she apparently did a little Facebook stalking). I've long held the belief that nothing says "tragically unoriginal" like calling someone "fat" or "ugly." Really? That's all you have? Try harder, please. I chalked it up to jealousy. I knew that if I were in her position, single again and watching the man I used to be married to moving on quicker than I was, I'd probably be upset, too.
Yes, Amanda. His ex-wife (who wasn't even technically/officially his ex-wife at the time your fiance proposed) was jealous of you. So far we have two glaring, blazing red flags about this guy: he proposed before his divorce was even final and his ex-wife had a seething hatred of him. Now, I'm just some hopelessly single writer on the interwebs, but I do know one thing to be self-evident: if a man's ex has an intense dislike for him then eight times out of ten there's valid reason.  That is, unless you're Amanda and you think bitches be crazy.
Olivier also has a four-year-old daughter, and although I'm what you would call a "kid person" — I'm pretty sure I don't want my own — I loved him enough that I was willing to adjust and deal with the occasional inconveniences that a child of that age can present.
LOL at "the occasional inconveniences" part, because 4 year olds are so self-sufficient and low maintenance, amirite? But, hey, good for her for deciding not to keep the kid locked up in a dungeon somewhere. She's a peach.
And both Olivier and I are the devil incarnate because we're having a child-free wedding. The ex can't wrap her brain around the fact that our wedding, being an intimate, formal, nighttime affair, might not be the best place for a four-year-old.
And there's the third red flag: he wouldn't even let his own daughter attend their wedding. Gee, I can't imagine why his ex-wife thinks he's a bag of shit. (That's foreshadowing, folks. Keep reading.) Cut to this week and Amanda and Olivier's marriage is kaput.
At first, I thought he needed time, so it made sense that my calls, texts, and emails went unanswered. But it still didn't stop me from reaching out. Then it came to my attention that he had blocked all my friends on Facebook (always the mature thing to do), as well as me. So, I decided to take the endearing route by singing into his voicemail, texting him our personal jokes, and sending cute photos of us via Viber. Still nothing. Day after day went by, and I never heard a peep. He was just gone.
After analyzing what was said, what wasn't said, plus some brewing up of suspicions on my part, my husband decided to come clean about a cold hard fact: He, a 48-year-old man, had cheated on me with a 20-year-old; a sprite young thing just two years older than his own daughter (not mine; a daughter from a previous marriage).
Fourth red flag: the guy has two daughters with different mothers. BECAUSE OF COURSE HE DOES.
I knew my husband's pattern. His entire life, he had gone from one woman to the next and when he met me it was the first time in his life that he had met someone when he was single.
Fifth red flag: he jumps from relationship to relationship and was rarely ever single. That's a sign of someone who can not be alone. Hmm. I wonder if the fact that these two bozos lived oceans apart for months at a time during their marriage had anything to do with why this man-child cheated.
He'd never been an exceptionally ambitious person, but believing I had enough ambition for both of us, I let it slide at first. However, as time went on, I realized that this man that I loved had no interest in holding up his end of the bargain.
When she first introduces Olivier in her plethora of compositions about their courtship, he was a composer and a musician. Ooh, a composer. That sounds really sexy, doesn't it? But after he turns out to be a lying cheater who lies and cheats and ghosts on his own wife, suddenly he's a marginally employed musician. Is that always the way? In the beginning, the writer presents their alleged soul mate as ideal in so many ways. Then when the walls come crashing down they unload, and all the dirty laundry comes out. This is another reason to take these ridiculous stories with a huge grain of salt. You are NEVER getting the whole story.
If that weren't enough, they were "soulmates" (they both like The Beatles and have the same birthday) and she was moving in with him. And just when I thought I couldn't take anymore, she, his 20-year-old "soulmate," sent me a poem; a poem she wrote about me. In her broken English, she scripted several stanzas depicting me, the horrible woman who was crushing her husband's soul, and she, the "little girl" who was in love with him and wanted to save him. For all the gibberish it contained (and there was A LOT), I was at least grateful to see that she could recognize that she's just a "little girl," which, to be honest, makes it even creepier. It was one thing for him to break promises, to never live up to his potential, or never do all the things he promised to do (the major reason for our split), but once you threw in the rest of it in all its ridiculousness, I snapped.
So, after a bit of research, I came across, Sh*texpress, a website that provided the exact service I needed. For less than $20, I could send a delightful care package of horse sh*t to anyone in the world. It was an anonymous service, although something tells me that when he opens it, it won't be very anonymous.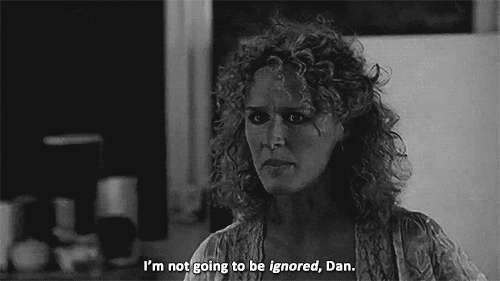 Was I immature to do such a thing? Probably. Did they deserve it? Absolutely. While, yes, my husband deserves it most, any woman who basks in the glory of not just sleeping with a married man, but falling in love with him thinking she "won" some grand prize.
Hah. Ha ha. Ha ha hah hahahahahahaha. Yes, the 20 year old naive and unsophisticated young woman is far more ridiculous for clinging to this guy than the grown ass woman in her thirties who did the exact same thing. Up until Chatel learned her deadbeat of a husband was, in fact, a deadbeat she spent MONTHS bragging about this relationship as though she got some prize. For a woman who never had the wedding or married gene she certainly took to the idea of marrying this loser very quickly. And the whole time she allowed herself to believe one tragically misguided thing:
She was different.
She thought she could fix him. She thought she could change him. She thought people were just jelly of her and that his ex-wife hated her because she felt threatened. When she was annoyed at Olivier's Ex for making their lives miserable, she wrote a screed about it on the internet. But when a 20 year old woman, a woman who is pretty clearly being exploited by the trash can that is Amanda's ex-husband, writes a poem and sends it to her? Oh, goodness. The Horror!
Nothing about Amanda was different or special or unique. She was just another woman who got swept up in a relationship with a dirtbag and chose to ignore all the warning signs. It's a tale as old as time. He's The Beast and she's Belle and she's going to save him with her love.
Instead of taking time to parse everything and do a post-mortem, Chatel did what she does best: she ran to the internet to divulge all the seedy details of her husband's misdoings, because revenge is a dish best served on the internet at room temperature or something. There's a lot to parse here, so I'm just going to link to the essays Chatel has written in the past month.
http://www.yourtango.com/2015282621/why-sent-my-husband-heaping-pile-of-shit-in-mail
http://www.bustle.com/articles/121136-what-it-feels-like-to-be-cheated-on
http://www.yourtango.com/2015281839/my-husband-ghosted-me-havent-heard-from-him-in-months
http://www.thefrisky.com/2014-04-25/true-story-my-fiances-ex-is-doing-everything-she-can-to-make-my-life-hell/
This is why I will FOREVER side-eye people who jump to get engaged or marry someone they hardly know and then take to the internet with their unearned air of superiority about the subject. A reasonable person – one with common sense – would probably know they should keep things on the DL until the relationship has stood a reasonable test of time. Posting pictures? Eh, that's not so bad. Writing self-congratulatory missives on the internet about how different and special your relationship is? Nope. You're begging to be humiliated. Writing posts wherein you lambaste a man's ex-wife and make it clear you have zero desire to have a relationship with his child and referred to her as an inconvenience? Bitch, you got what was coming to you.
As is often the case with these writers (because men pull this shit, too), they have their heads so far up their own asses hey don't realize how much damage they're doing to themselves when they pen these manifestos. There in such a rush to prove something – something that isn't even real – they can't be objective.
Good thing Amanda wasn't the marrying kind because, um, I'm pretty sure she's going to have a hell of a time being taken seriously at this point. The quickie marriage was bad enough, but the scorned ex-wife shtick? Yeah, good luck with that, darlin'.