Name: Tiffany Anne
:
Question: I'm a 45 year-old woman, divorced about 3 years.  I have been actively looking to find a long-term partner; not necessarily marriage, just someone to be in a committed relationship with.  After sifting through pretty much every single online dating site for the past couple of years, I met this really great guy.  I turned out to be the first person he contacted, like ever.  I mean, he had literally just separated from his wife when we started chatting (he was still living with is wife) and was just starting to browse through the online dating world.  When I found out his situation, I told him I didn't really want to date a guy that hadn't moved out of his family home.  So he moved out 2 weeks later and we started to date.  It's been an amazing few months and I'm smitten – like completely head over heals for him.  We spend what little free time actively doing things together.  The sex is phenomenal, too.
His marriage had been on the rocks for years, with the last couple being really terrible.  They are now going through the motions of divorce with lawyers, etc and things are moving forward.  He has been clear that he's not sure what he's looking for, but knows that he enjoys my company and wants to spend time with me.
My friends think it's crazy that I'm dating a guy right out of his marriage for the obvious reasons (rebound, emotionally not available, etc).  At the same time, I've heard the theory that good guys get snatched up as soon as they are out of their marriages because, let's face it, they are the proverbial unicorns.  He seems to genuinely like me and isn't seeing other people.  But at the same time, the chances of this relationship turning into more seems so unlikely, not because of anything he has said or done, but more based on the odds that someone recently separated (and has also has no other experience dating) isn't really good relationship material.
I think the part that is the biggest red flag is that he isn't hiding me necessarily, but he certainly hasn't told anyone about me either.  All of my friends know that I'm dating him, but no one is his world knows that I exist.  It bothers me, but it's still very early in his separation and I think he's still trying to figure out how to deal with this all.
I really want to see where things go with him because so far it's been amazing, but at the same time, I'm not getting any younger and finding a long-term partner is really what I am looking for.  You can tell I've been going back and forth, looking at all of this from as many angles as I can.  Should I just enjoy the ride?  Or cut him loose and keep trudging through the hell known as online dating, again?
Age: 45
I don't think it's crazy that you're dating someone who literally just separated from his wife. People co-exist in dead marriages all the time, sometimes for years. Just because he's only now deciding to end things doesn't necessarily mean he's unsure or too discombobulated to think straight. Either way, it's prudent to approach these people with caution. Most of them are too busy trying to get acclimated to their new reality to really focus on a relationship. Right now, you're like water to a man dying of thirst. He'll do anything to get to you, but once he does get it, he'll probably move on.  That's what most people are like as their relationships fall apart. They seek out the things they were missing out on by being married. Liek sex, for example.
What is a red flag is that he's told you that he doesn't know what he's looking for. That's code for, "I don't want a relationship with you." That is the only bad omen in this scenario that matters. Everything else is just an outlier to the real issue. Of course no one in his world knows you exist. Think of how that will look: guy separates from his wife and immediately has a new girlfriend? We both know that if you were on the other side of that and playing the casual observer, you'd assume he cheated. At least I would, but then I'm too suspicious for my own good.
Let's be real here: you didn't have the wherewithal to reject his advances even when you knew he was still living with his wife and was already on a dating site. (Which, btw, is a huge red flag that this guy is kind of a douche.) The guy couldn't wait a month or two before jumping on OKCupid? Really?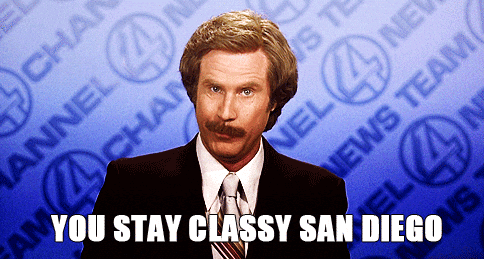 As such, you're probably going to keep dating him anyway regardless of what I or your friends or your gut tells you. You're already naming the Yorkshire Terriers you two will have despite all the warning signs. We're human beings. We're stupid.  That why when I read nonsense like this I roll my eyes.  No, she didn't break up with her doucherag boyfriend. The guy dropped her like a bad habit, but she'll send one obligatory face saving text strictly so she can claim she was the one who ended it. Ninety-nine point nine percent of stories like this are utter bullshit. If the storyteller had the integrity and dignity they claimed they had, they never would have been dating that person in the first place.
He seems to genuinely like me and isn't seeing other people.
Says who? Say him? Okay. Sure. Let's go with that. You have no idea what he's doing when he isn't with you. I don't understand why people do not get the concept of diplomacy and how it relates to dating. People lie, not because they're malicious or sinister, but because it is in their best interest to do so. Asking someone what they're looking for or whether or not they're sleeping with someone else or if they've ever cheated or when their last relationship was is pointless. Most people know what the other person wants to hear, and so they say that just to keep things moving along.
OP,  you can keep dating this man, but I would keep your options open and not get attached. He's told you to your face he's not looking for a relationship. That's all you need to know. Yes, sometimes these things work out, but most times they don't. I know that the idea of going back online probably fills you with apprehension, but better to do it know when you're not reeling from being blinsided by this guy.