Someone sent me a link to this article yesterday and I thought I'd post it here for discussion.
http://nypost.com/2016/06/16/im-47-and-my-love-life-is-better-than-ever/
I have to admit that when I first read this I was all, "You go girl." She was 47 years old and she'd left behind the fear of ending up alone and decided to just enjoy her life as is. Cool. But then I got to this part:
When I was finally rediscovered by men in my early 40s, my dates no longer felt pressured to rush into having kids. I was dating more often, matching with more men on dating sites and, later, dating apps, sometimes having a couple of dates a week.

Still, I've wondered why it's not as challenging to date in my 40s as one may expect. There are, after all, so many young, beautiful, talented women in this city for men to choose from. A male friend suggested it may be because I don't have children, and so I'm a "free bird." Another friend mentioned my matured confidence. And when I asked a man I recently dated, he explained via text: "Because you're fun and sexy and smart and beautiful, and maybe occasionally sad, but always hopeful." I can only blush at the first few, confess to the next, and attest to the last: I am always hopeful.
I think this snippet explains why Melanie had such luck:
"Meeting Jon for a date might have felt pointless to some; he lives 2,500 miles away from my home in New York City. But to me, it made sense: two strangers matched via some algorithm, and heading to the same conference on the same day — I was sure that Jon and I were meant to know each other."
Allow me to explain something: If I went out with every tourist that swiped right on my profile, every younger man looking to cross something off  a bucket list, or every guy in his late thirties just looking to casually sleep around, my dating card would be filled, too. Melanie isn't going into detail about all of these dates she's having because she wants readers (read: other women) to infer that she's highly in demand.
What I didn't like about this article was that it was written with the intention of portraying Melanie as more successful with men than other women her age. Women her age are going to read this and think, "What am I doing wrong?"
For the most part, you're not doing anything wrong. You're just not wasting your time with guys you know won't stick around. To be fair, Melanie doesn't appear to want marriage, so it's perfectly cool that she's dating all these men that don't hold any promise. If she's not bothered by, then who cares? It's her experience that matters. "Good for you, not for me" as Amy Poehler would day.
While I haven't had the kind of long-term relationships I yearned for in my younger days, ones that would be sealed by a rabbi, two witnesses and the State of New York — or at least a co-lease — I also never overstayed my welcome in relationships that weren't meant to last, no matter the heartbreak. And I have no regrets. Regret is behind me, and if I'm back there, I'll never be in the right place, at the right time, meeting the right man.
Honestly, I can't tell what she wants. I'm speculating here, but she seems to be dating all the time wasters. How is that productive?
Which brings me back to Jon. When we kissed goodbye, it was the kind of kiss that lovers have at the beginning of their first chapter, not the end of their book. I have discovered that at midlife, men and women are often more caring, more honest, more vulnerable and more optimistic about this next side of life. We are unafraid to admit we like each other. We are unafraid of what happens if the other doesn't reciprocate.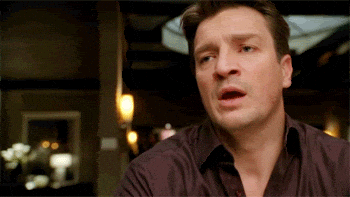 I don't…understand. The gist of this seems to be that she's a tad delusional and out of touch. However, she's mega successful, so who the fuck am I? She's written two books, she's created a successful brand and I can barely finish one book without pulling my hair out. She clearly knows what she wants, I'm just not sure what she wants is aligned with reality. But then maybe it is. I DON'T KNOW. I'M TORN. I genuinely am.
ETA: I'm no longer torn. i concur that she's a total time waster just looking for dudes to go out with so she can humblebrag about them in NY Post articles. May I present her Bumble profile. More evidence that Bumble sucks and attracts nothing but gold diggers and guys looking for arm candy.
Thoughts?
Sometimes the love of your life is the love of your life. (R)