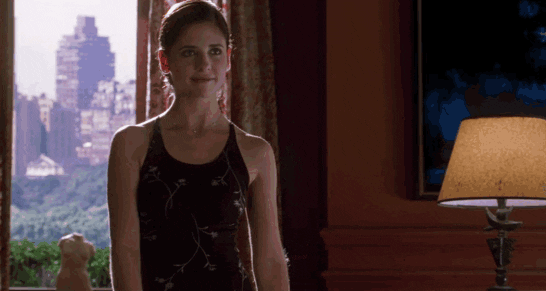 I edited this post and made it public.
So, as many of you might have heard, xoJane is no more.
I don't know exactly what a "fold-in" to InStyle involves, but according to the article no new content for the site will be created after the end of the year.  Apparently Jane is shopping xoJane around to other media entities to try and find a buyer. I wouldn't count her out. She is Jane Pratt, after all. Personally, I think it's about time that dumpster fire shuttered its doors. All it did was exploit emotionally unstable women and enable narcissists. After god knows how many scandals no credible writer would allow them to publish their work. As a result their content was mostly comprised of essays written by their commenting community.  Oh, and they also ended up publishing fake essays by fake women. 
I sincerely hope that no other media company buys xoJane unless they plan on cleaning house and getting rid of their incompetent staff of editors. Ever since it was announced that xoJane could be going bye-bye, writers have come out of the woodwork complaining about the shoddy and unethical treatment they experienced at the hands of xoJane editors. Multiple claims that invoices were never paid. Complaints that work was published without the writer signing a contract or without any heads up that their pitch was accepted or approved. Mangled editing jobs that lowered the quality of the essays. Publishing essays that writers had withdrawn from publication due to xoJane's horrible reputation. Oh, and this:
Dan is xoJane's Managing Editor. This is why a man does not belong in any kind of management position at a woman's publication. They're not invested in the content. Body by Waffle House? Oh, Dan. Silly, shallow, Dan. Then there are the writers that xoJane set up to be abused by their commenters on a weekly basis. xoJane's business model revolved around exploiting socially stunted and emotionally unstable women. Want proof? Read this:
It Happened to Me: How I Became a First-Person Human Trafficker
http://nymag.com/thecut/2015/09/happened-to-me-happened-to-me.html
xoJane can't burn to the ground fast enough.
Anyhoo, last night on Twitter people were reminiscing about their time being published on xoJane. One of those people was are old friend Jessica Wakeman. Remember Jessica? The one who married the guy with the expiring visa after dating him for 3 months. (Yes, I said three. I did my research this morning. There was a break up of three weeks or so in there somewhere.) Jessica was waxing poetic about having her work published on xoJane. But then her tweets took a little turn.
XoJane exposed my Frisky writing 2 wider audience, which I'll always appreciate. But the nastiness of their comments messed me up real good.

— Jessica Wakeman (@JessicaWakeman) December 19, 2016
The pile-ons could be vicious. There was one particular commenter, who I won't give the pleasure of attention, who concocted this whole … — Jessica Wakeman (@JessicaWakeman) December 19, 2016
… story that my husband only married me for a green card & our marriage was fake. She wrote it on my xoJane posts and her own blog…

— Jessica Wakeman (@JessicaWakeman) December 19, 2016
It's been 3+ yrs of marriage, so I've "won," but that straight-up craziness was part of the reason I left The Frisky & stopped writing … — Jessica Wakeman (@JessicaWakeman) December 19, 2016
Now, let's get one thing straight. Jessica didn't leave my Twitter handle out of her tweet because she didn't want to give me attention. That's the sort of thing that crazy Simone Grant used to do. (Remember her? Yeah, she got herself into some financial trouble and went off the grid. I doubt she'll be running around telling people I give blow jobs for a living anymore. If she does, I have plenty of grenades to throw her way.)
Jessica didn't name me because she wanted to say something nasty about me without any consequences. Unfortunately for her, she's followed on Twitter by a lot of people who don't like her. One of them emailed me last night and alerted me to Jessica's little twitter subtweet rant.
I stand by my opinion that they only got married because her husband's visa was expiring. Last I checked, that's the text book definition of a green card marriage. That bitch has written her own narrative for their love story. Being the servicey person that I am, I let Jessica know this.
@JessicaWakeman You're welcome! pic.twitter.com/OtD8Du8GUK

— ATWYSingle ® (@ATWYSingle) December 19, 2016
To be clear: I don't give a shit what Jessica Wakeman thinks of me, nor do I give an ounce of credence to her claims that she was driven off the internet by nasty commenters or me. She's blown through 4 different jobs in a  year and a half so I think it's safe to say there's a little more to her decision to stop writing about her personal life than haters.  She's another ladyblogger who tried to jump on the internet harassment train when really she was just fed a heaping dose of honest criticism for being such a twat. LOL. She won. When the best you can claim about your marriage is that it's been 3 years and the man you sponsored for citizenship hasn't left you yet, you might want to re-evaluate. So sorry that – three years later – you're still butt hurt by all of it. Maybe you should ask yourself why that is instead of cruising Twitter looking for attention. 
You might sense that I'm cranky. I was up until 2:30 this morning. I couldn't sleep. Between my sister, her landlord, and Jessica I was too wired. I've agreed to pay a portion of my sister's rent every month and have to help her pay some back rent. Did I make a mistake taking on the financial burden that is my sister? That's the thought that's been rolling around in my head. Did I fuck up? Will this decision fuck up my finances? I know it's what my Dad would want, and on some level I feel good about it, but I'm nervous.
I woke up at 7am dizzy as a mother  fucker.  That could be connected to the M word or my recent diet change of two protein shakes and one big meal a day.  To make matters worse, I've had workers in my apartment all day. That sort of disruption totally throws me off. I just came back from a pedicure and massage, though. They gave me free shea butter hand cream for being a valued customer! That gave me a a nice little jumpstart. I love that place and will never go anywhere else.  A new, more sophisticated salon opened up just a few doors down from them a few weeks ago. Nope. I will always give my little salon my business. They know my name, know how I like my massages, always ask how I'm doing, etc.
Okay. That's it!