Let's talk about this article, shall we?
https://mobile.nytimes.com/2017/11/24/style/modern-love-an-optimists-guide-to-divorce.html
Beka is my boyfriend's wife, and the girls are their children. I met her husband, Josh, the summer before, on Mother's Day, which coincided with their 12th wedding anniversary. Beka had shooed him out of the house to host a mother-daughter tea, and he appeared in the seat next to me at a neighborhood bar. He says it was love at first sight, while I thought he was just another sexy married guy — strictly off limits.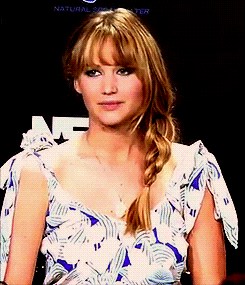 Over the next two months, as I cycled in and out of tumultuous relationships, he kept popping up. Occasionally we would wave across a coffee shop or exchange a few words on the street. One day he took a seat next to me at another bar, where we joined in the happy-hour conversation about politics and sex.
When he left to pick up his children, I wasn't surprised when he said, "Can I see you again?"
I thought: "Just another creep trying to fool around behind his wife's back." But I agreed to meet him again, mostly because it was easier than explaining why I wouldn't and because I was certain I would never have an affair with him.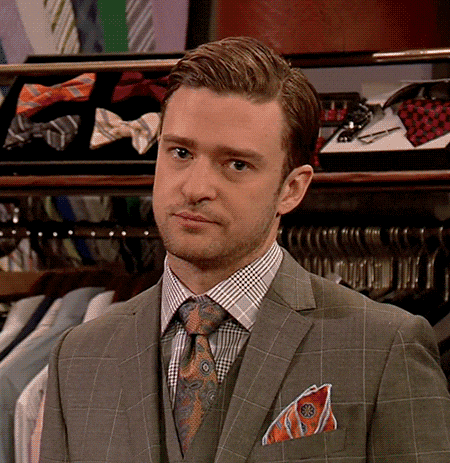 I was wrong about Josh. He wasn't a creep or even a cheater. He was a man who loved his children more than anything. Josh and Beka were a powerhouse couple — affluent, attractive, highly educated, generous — and the backbone of upper-middle-class respectability developing in my bohemian neighborhood. They had married in their 20s because they got along, had a lot in common (both are lawyers) and the timing was right; many of their friends were tying the knot. Twelve years in, their marriage seemed to be compatible and right. But it was a union of practicality more than passion, and Josh was miserable. He didn't think he had any right to be miserable, but he was.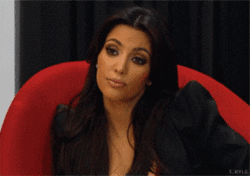 As we spent more time together, everything about our relationship felt natural. There was no imbalance in our love for one another, and we shared the same values and sense of humor. It turns out that Josh's refusal to calculate — and my distrust in my ability to calculate — led us to the best decision of our lives: to do what it would take to be together. But that meant inflicting undeserved pain on others.
You can all read the rest. Basically, this is a fifteen-hundred word rationalization/humblebrag. The best part – to me at least – is how the ex-wife is all, "You want to write about this and humiliate yourself? Sure! GO RIGHT AHEAD, BESTIE!" I don't know what to think of the ex-wife, as I can't imagine ever being friends with the woman who had been sleeping with my husband behind my back. I want to say she is crazy as a fox, biding her time until she can do a Jennifer Aniston.
Eventually, those young children will grow up and figure out (thanks to Google) that this new step-mom they love so much was actually the other woman. The author is delusional if she thinks she'll be able to talk them through that and convince them love is love and the heart wants what the heart wants and such nonsense. She's also delusional if she doesn't realize that Josh's attention and affection was a product of his wanderlust. There was likely nothing wrong with his marriage at all, hence his ex-wife's shock when he told her he wanted a divorce. It seems to me that Josh, man-child that he is, simply got bored. Which means he likely will get bored again. Wash. Rinse. Repeat. ThatJosh told his ex-wife about his affair proves he's an insensitive, thoughtless douchebag. Keep that to yourself, you ass. There's no need to add insult to injury.
Now let's talk about the author. I couldn't figure out what was off about this essay until I'd read it a few times. What's off is the author's distorted perception of reality and naivete. She blames her history of bad relationships on her mental illness but assures everone she finally got her meds right this time, lest anyone think she's crazy. She also truly believes she and Beka are friends. If Beka were truly her friend, she'd have told the author not to write the essay. Instead, Beka encouraged her, even gave her blessing. Why? So the author would humiliate herself.
The author sees Josh as a victim, blind to the reality that Josh is just a selfish guy who felt like having sex with someone new. His marriage to Beka had gotten stale, a fault of both Josh and Beka, and they drifted apart. Nobody can truly be blindsided by their spouse's request for a divorce. For that to happen, the shocked partner has to be egregiously unplugged from their relationship. Beka never even suspected another woman could be involved? How is that possible? Wouldn't that be the first thing that comes to your mind if you spouse asked for a divorce out of the blue? Someone – more likely all three players – aren't telling the truth. All three of these people are wearing masks to hide what's underneath. This whole twisted triangle is built on lies and delusion. Here's what it all boils down to: Bekah gave Josh up without a fight, it seems. That speaks to her own investment in the marriage. Bekah and Josh had both gotten bored, Josh just pulled the trigger first. Now Bekah gets to lay claim to the moral high ground while acting like she's putting her kids first. And…scene.
All that said, I can't bring myself to hate on the author. If anything, I feel bad for her. She's justifying Josh's behavior, saying he's not really a cheater but rather a guy caught between a rock and a hard place. She can't face the reality that she got involved with a married man, a man who probably fed her a bogus story to avoid looking like an entitled creep. She thinks Beka is her friend, but behind the scenes you know Beka is cackling at the author's decision to go public with this.
Here's the thing: it ain't easy being forty and alone. It's not. I would love to write some rah-rah speech about having your freedom and screwing whomever you want – and those moments do exist – but they are usually wedged between moments of crushing loneliness and frustration. The fact that the author got involved with a married man is not what I side-eye, it's that she wrote about it. She thinks she's achieved something special, a level of open-mindedness and maturity. She's trying to find the silver lining of this situation and use it to defend what she did. Let's get one thing straight: people who say they would "never" do something are usually the people who commit those very acts. She would never get involved with a married man…until she did. That's not how never works. As humans, we make decisions based not on our values, but our options. I would love to say I would never get involved with a married man, but I'm mature enough to know that a lot of that hangs on where I'm at my head in that moment. Loneliness is awful. It can feel bottomless at times. Nobody likes to admit it, but when we're overcome with that numbing ache in the pits of our stomachs, an hour or two with someone that isn't ours can be what gets us through. As eye-roll-y as I find this author, I sympathize with her. No, not because I've ever caved and been with a married man, but because I understand the feeling of isolation that could drive a person (man or woman) to it.
Thoughts?
Live in NYC or Boston? Check out our sister site BuffsandBrainiacs.com for social events and speeddating.
Get a One on One Dating Profile Review
We'll review your profile/bio together via teleconference line and I'll identify any red flags or tweaks that need to be fixed. Then we'll go over the basics: photo selection; which search filters work best; message writing; setting up the first date. I'll also teach you how to analyze potential date's profiles and messaging habits so you can spot the time-wasters. Book a Session