Name: kelsey
Question: This is a long one – but I need some insight into what happened within this six week relationship. Th ending is unbelievable to me. I keep replaying it over and over in my head trying to figure out what went wrong. I REALLY liked this guy.
I met Bryan on an online dating app. He is 39, never married, no kids. I don't like messaging back and forth so we matched, made plans, and went out on a Friday night shortly after.
It was the best online date I have had. He planned this ridiculous beer hopping date hitting spots all over town. The date lasted five hours! I have no problem sleeping with someone on the first date if there's chemistry (which I RARELY feel and so never do). At the end of the night, I invited myself back to his place and we hooked up. It was amazing. We hooked up again the next morning and had breakfast at a spot by my house. He kissed me goodbye and said he would be in touch.
True to his word, he texted me that same day saying he had a great time and made plans to see me that next weekend. Our 2nd date was even better. I spent the night at his house again after a long date of Halloween fun (haunted houses, drinks, dinner). The morning after he surprised me by inviting me to take a road trip an hour away to spend the day in a cool part of town. I accepted and I had my first 24 hour date! It was amazing.
The chemistry and fun was still there on the 3rd film festival date that next weekend. I had to be at the airport early the next morning so I wasn't expecting to spend the night with him (plus I was on my period). When I told him this, he said…"Well, this is a good time to talk about whether this is only sexual or not." I told him that I liked him and that I don't usually hook up with people on a first date. He said he liked me too, and that he still wanted me to come over. It was a great night. He also drops me off at the airport that morning!  We texted my entire trip and as soon as I got back we made plans to get together in a few days.
By this time it felt like we we're enjoying each other's company no matter what we were doing. The 4th date was casual and during the week on a Thursday. I had a busy day so got to his place around 9. We grabbed dinner and I spent the night. I didn't have to work the next morning (I work super early and he doesn't) so we slept in and enjoyed the morning together. He even asked me about the holidays (Thanksgiving) and gave me the impression he wanted to see me that day.
I invited him to see my friend's band play that following Tuesday. He showed up, met my friends, and charmed their pants off. But within an hour he said he had to leave to meet a buddy. This caught me off guard because I assumed we would be going home together like we usually did. He didn't tell me he could only stay an hour. I brushed it off and hugged him goodbye.
He continued to text me the rest of the week but wasn't making any plans. Up until now, he was always great about making plans. On Thursday, I asked him if he wanted to get together over the weekend and he said he was busy. He gave me valid reasons, and offered to grab dinner on Friday. Since it was Thursday, I had plans for that evening, which I told him. He asked if I wanted to get together sometime that next week.
At this point, I'm getting upset because I'm used to him being enthusiastic about seeing me and not being so vague. It's been almost four weeks now of dating. I confront him by expressing that I was starting to feel confused about what we were doing. That I liked him and wanted to keep seeing him, so of course I wanted to get together soon. He said he wanted to talk in person and that the feeling was mutual. We scheduled a time to grab a quick meal before my plans Friday evening (that next day).
We finally had "the talk"…in a way. He said he had been online dating for about five months since his last on-off relationship ended. I was happy to hear ours was the longest relationship he had. We are only sleeping with each other. We talked about our dating history and I felt much closer to him. Our relationship still didn't have a label, but it was definitely not feeling casual. He said he wanted to see me on Thanksgiving (!!!) but we didn't make any definite plans. I asked him if I could come over that night after my plans and he declines. He says he needs his sleep for his work project tomorrow. This is weird to me, but I am accommodating and trust him. He kisses me, showing PDA in a public bar, before I leave to meet up with some friends.
This is where it all goes downhill. That next day, Saturday, I'm out with my best friend. I see a missed call and it's him. He said he was in the neighborhood finishing up with some errands and wondered if I wanted to grab dinner. I texted him letting him know I was out, but that I appreciated the invite. He then invited me to meet his friends later at a bar. My best friend wanted to meet him, so I agreed to go. But remember, he had told me he was busy all weekend, and now he is making last minute plans!
We go. It was a large group and it wasn't a group conversation kind of vibe since it was at a bar. I thought everything was going great, but then he tells me he is leaving. I'm taken aback. Even more so when he says, "Yeah…you're not talking to me anyway." I'm not sure how to respond, so I apologize and explain that I was trying to get to know his people. Plus, I am VERY introverted, and this was a lot for me. He agrees to stay longer, and we start to talk about Thanksgiving. I tell him that yes, I was planning on seeing him at some point that day. I'm surprised when he says…"Oh, yeah…we should revisit that soon." I'm now certified confused. We stay for another hour and then leave. He kisses me on the cheek and we part ways.
I don't hear from him much the next day, on Sunday. He doesn't bring up Thanksgiving (which is in 4 days), so I do. I ask him if we are going to get together this week. He doesn't respond until the next day on Monday (not his usual behavior). He asks me if I want to get together on Wednesday, which is NOT Thanksgiving. I tell him I cannot get together that day, but that I was down to hang out on Thanksgiving. He says he is sorry if he gave me the impression that he wanted to get together that day. We have our first mini argument, and he ends up apologizing for the miscommunication. We also have tentative plans to get together sometime over the weekend.
My schedule ended up changing, so I messaged him that next day asking to get together on Wednesday. At this point, it's been two weeks of no intimacy as we only met up in public places the last two times we saw each other. He asks if we can play it by ear because his work day may be exhausting. I am starting to see all kinds of warning red signals flashing, but again, try to be accommodating. He lets me know Wednesday afternoon that he is not feeling up to hanging out. He says it's because he needs his alone time and that the holidays make him feel weird. I'm now convinced he is blowing me off. I'm sad, but don't react. I tell him, "OK, yeah no problem! Talk to you soon." He asks if we can still get together over the weekend, to which I respond…"Let's play it by ear".
Thanksgiving day he sends me the sweetest message and we text throughout the day. The next day, Friday, he asks if I want to get together that afternoon. I accept, and we make plans to cook at his house. We had fun making dinner, and decided to put on a movie. But then…he didn't sit by me. The entire movie he sat on the other side of the room because he said his couch wasn't made for cuddling. This is weird to me, and I'm feeling confused/hurt. We go to bed, hook up, and go to sleep. But something was off. There was no intimacy, no talking afterwards, nothing. I convince myself it's in my head and the morning will be better.
The morning comes and I get up to freshen up. When I come back, ready to hook up (like we always do), he's clothed and in the living room! I go back to bed, and he never comes back. I get dressed and meet him in the living room. We have small talk, and he says he should take me home soon (I don't have a car) because of xyz reason. I tell him that's OK and I'll take the bus. I go to leave, and he doesn't get up to kiss me goodbye. I have to ask for him to, he does, and makes the comment of, "Well…see you again soon I guess." I am devastated.
We text throughout the week, but something has changed. I invite him over one night and he says he is too tired. He doesn't make any plans to see me again. Sometimes he forgets to text me back. By Wednesday, I still don't know the next time we're going to see each other. He wasn't making plans, and I'm getting frustrated. I confront him and tell him, "Rather than texting about our day, why don't we talk about the next time we're going to do something fun?". He responds with…"I'm casual with plans but if you want to plan that's OK too. But, I'm unavailable all weekend because of xyz reason. Maybe sometime next week?".
This is the boiling point for me. He was never a casual person throughout the entire relationship. We had been dating for six weeks now and have always saw each other at least once a week. This is MAJOR red flag to me. So…I tell him that I am feeling confused because the only way I know he's still interested is if we're making plans to see each other. I say I'm going to take a step back, but that if he wants to actually date me then I hope we can reconnect. He gives me a vague response, but doesn't make any effort to tell me how he is feeling or fight for our relationship. He never says he wanted to end things, or that he didn't see this going anywhere. I'm not sure where we stand, but things were definitely out in the open.
Now, the end of the story that keeps me up at night. That next weekend, my friend sees him at a bar. With another girl! They are obviously on a date, and I have proof from how she saw them interacting.
I am so angry! I feel lied to and taken advantage of. Why couldn't he be honest if he was losing interest? It's not the dating other people that hurts the most, but the lying about being busy. The excuses and the mind games to keep me on the backburner. I see now that he forced my hand in putting the brakes on the relationship so he could be the good guy and not have to end it. It would have been different if this had been casual, but his actions were never casual. I guess I'm looking for validation that I didn't do anything wrong so I can move on. That he was blowing me off. Has this happened to anyone else? What changed? Part of me wants to confront him and see if he will be honest. Should I?
Thanks in advance…
Age: 26
He said he had been online dating for about five months since his last on-off relationship ended. I was happy to hear ours was the longest relationship he had.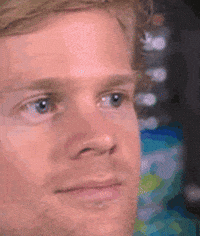 This sentence holds the key to unlocking your confusion. First, his last relationship was "on and off" which is synonymous with "hot and cold." Then he shared that your four week "relationship" was the longest he'd had since starting online dating.  Add those two things together and throw in the fact that this guy moved at light-speed for the first three dates and you've got yourself a Crash and Burner.
It sounds to me like this guy really, really ridiculously enjoys those first few weeks of a relationship when everything is – like a cruise on the Love Boat –  exciting and new. During those initial few dates, he was all in, planning day-long getaways and marathon dates. That, too, was a red flag. We talk all the time 'round these parts how the first few dates are about getting to know each other. I would be very suspicious of someone I'd never met before planning some multi-spot beer tasting for a first date. Why the need to dazzle a stranger? Sure, we want to impress out dates, there's nothing wrong with that. But who wants to constantly interrupt a flow of a conversation just to move around and, you know, drink more? I would imagine a date like that would be ideal for someone who didn't want to get too deep into conversation. Beer tastings, haunted houses, film festivals; this guy needed distractions for those first few dates. Why? If you were to ask me (and you are) I would say thins guy wanted a buffer, something that would prevent things from getting too personal. Think about it: the only times you two were truly intimate was in the physical sense. Notice that things took a turn as soon as talk of spending a holiday together came up. That's something a couple does, and he wasn't ready for that.
Another red flag: he was hesitant to put a label on what you two were doing. That makes sense, since he was dating other people, but that should have immediately set off a warning bell for you, as that contradicted his behavior. He was acting like he was super into you, but when it came down to it, he couldn't commit to anything.
Based on what you've shared, it appears as though this guy saw things going in a certain direction, one he wasn't ready for, and he cooled things off when it became clear he was soon going to have make a decision: to commit or not to commit? That confusion you were picking up on was palpable, and he was going to great lengths to keep you at arm's length, possibly to the point where you would walk away so he wouldn't have to do the dirty work.
You didn't do anything wrong. After a month of mega-dates and sleepovers, it's natural that you wouldn't to know where things were headed. Those nights he went home alone? Yeah, he wasn't going home, and if he was, it wasn't to be alone.  More than likely, he was keeping you on the hook while he felt out the situation with another woman. That's a kind of deception I wouldn't be able to overlook, but YMMV. Now, that doesn't mean you weren't his first choice or that he never liked you. Quite the opposite; I think he did truly like you but wasn't ready to set things in stone. I doubt anything changed other than he got cold feet and enjoyed being a kid in a proverbial candy store. People might say that the fact he was 39 and never married was a clue, but ignore them. That's not a thing anymore and anyone who says it is doesn't get out much.
In the future, be wary of someone who does the razzle-dazzle the way this guy did with you. Yes, it sounds romantic, but it's also a sign he's disappear quickly.
Thoughts?
Live in NYC or Boston? Check out our sister site BuffsandBrainiacs.com for social events and speeddating.
Get a One on One Dating Profile Review
We'll review your profile/bio together via teleconference line and I'll identify any red flags or tweaks that need to be fixed. Then we'll go over the basics: photo selection; which search filters work best; message writing; setting up the first date. I'll also teach you how to analyze potential date's profiles and messaging habits so you can spot the time-wasters. Book a Session