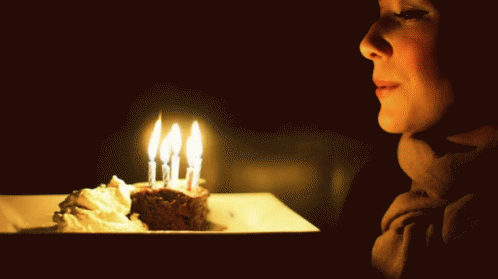 In a few hours I will turn forty-nine years-old.  This is a big one, folks. It's my last year in my forties before I turn fifty.
I've been doing a lot of thinking these past few weeks.  My business, while still viable, is going through some major growing pains due to the Meetup debacle of last year.  Since Meetup was about thirty-five percent of my revenue and they closed all my groups, I had to start over.  Nine months later, just as I was re-gaining ground, they closed my new groups.  They inistsed an event I had posted was a speeddating event (it wasn't)  and used that to justify closing all my groups.  It didn't help that Meetup has been on the decline for the past year. The new Meetup resdesign is probably going to be the nail in the coffin. I don't see the site being a viable sales generator for much longer.  All of this made me start thinking about pursuing a new career, something to reignite my passion.
But what was my passion?
Regular readers know what I'm going to say: fitness. I've been doing research for the past month, checking out various programs, and decided I wanted to get certified in group fitness training. While teaching cycling classes would be fun, the more thought I gave it all, the more I realized that I wasn't sure being an instructor would be a good use of my skills. After talking with a few instructors at Equinox and doing more reading, I hit on exactly what it is I want to do. I want to be a fitness coach. Not a trainer. Not an instructor. A coach. Preferably for women and people who deal with anxiety or depression. There's a number of courses I need to take, but I've already signed up for the first and most important one – Group Fitness Instructor. From there it will be a Health Coach certification and then a course in both Weight and Behavior Management. All in all, it should take me about a six months to a year to get ceritfied. I'm rusty at studying (I bought highliters!)  but adapting.  I'm going to keep my business, of course, because it's a great source of income. I'll also keep this blog up, but remain at one or two posts a week.
If you think about it, it makes sense. I've essentially been "coaching" people for almost a decade by writing this column and working with profile clients. (Thankfully, my demeanor has softened quite a bit.) I want to work with people to help them push through their mental block and challenges when it comes to working out. Fitness has become such a huge part of my life this past year that it feels like a natural transition.
So that's one bit of news. Yay me. I found a new vocation!
Something else I learned  this year? My family is super fucking toxic. I mean, I've always known that, but this year I put my foot down.  Last week, my two sisters and I were on a conference call. One sister had asked us to do a video call, something I'd told her many times before I didn't like to do, so they settled on an old fashioned  three-way call. While I sat listening to my other sister go on about her job that she complains endlessly about, I received a DM on Twitter about a Trauma Coach Certification Program. When it came my turn to talk, I brought up the program and said it interested me.
"Why, because you're so sympathetic?" said the sister to whom I gave well over ten thousand dollars to last year.  (A foolish move because soon after I gave it to her my business took such a massive hit last year that I needed that money.) Then she burst out laughing.
After she and my other sister had a good laugh at my expense, I responded.
"I have experience with trauma," I said. "That's probably why this woman sent me the message about the course."
"Well, you have to admit, you're not very compassionate," the same sister said.
And I just snapped.
"Well, having XYZ stick his dick in my mouth for two years when I was nine years old made me pretty sympathetic to people who have gone through a trauma."
Knowing she was caught, my sister did what she always does in those situations. She lashed out. "Oh, come on. It was a joke. This is your problem. That was a long time ago. You need to get over it."
That was it. I hung up, then sat on my bed, shaking. They would never understand what I endured all those years, nor would they ever try because they didn't care. My other sister called back the next day, all confused about how the conversation took such a bad turn. A few minutes into the conversation it became clear she wasn't calling to make me feel better.
"You don't include me with everyone else, right? I didn't fail you, right?"
"Okay, but you're not talking about me when you say that, right?"
"It's not fucking about you!" I shouted.
After that call I added them both to my reject list. That sister was the one who stood by and let my step-mother disinherit us and leave my father's estate to her sons without ever breathing a word to us, her sisters.
"That's not what she did. She didn't disinherit us."
"After inheriting a ton of money from Dad that he earned busting his ass, she excluded his children from her will.  That's literally the definition of disinheriting, you fucking idiot. How's your conscience doing?"
I'll never get over that. Never. That sister has repeatedly taken my step-mother's side in things. She even promised my step-mother to look out for my younger step-brother. Every year, she invites my step-brother to the yearly Christmas Eve brunch she does with my sister. Because that's not awkward, right? There's an underlying resentment that I sense in her that makes fully accepting her and trusting her impossible.
But a lesson came from this toxicity: I always go back for more with my sisters despite the fact they've proven time and again they simply will never be there for me in an emotional way and will never protect me. If I accept that treatment from my family, then I'll accept from anyone. I'm not willing to do that anymore. Not with them. Not with anyone.
As for the book, I've hit my stride, but it took trashing everything I'd written so far and starting over with the same characters, same back-drop, but tweaks to the storyline. In two weeks I've written four chapters. My writing is flowing in ways it never did before.
As for dating, I'll get around to it, maybe. I still feel like meeting men IRL works better for me.
I plan on studying, writing, drinking wine, doing yoga, making my own body scrub, getting a facial, and getting my hair blown out.
I already feel like 2018 is going to be different for me.
Happy New Year, guys!
ETA: Remember how super happy I sounded yesterday? Yeah, The Universe decided that wouldn't stand, I guess. This seems par for the course for my life. Don't make something sad, make it tragic. Don't make it painful, make it excruciating. Don't make something feel hard, make it feel insurmountable. Gotta tell you, I'm kind of over it.