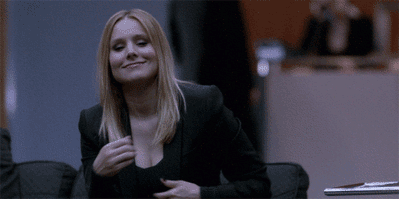 Name: Tired of games
:
Question: I'm a 45 year-old single man and I've always had decent success meeting women, online and offline. However, over the past few months a similar situation occurred with three different women, and I'd like to know if my actions and expectations were unreasonable.
Here's the most recent scenario: I matched with a 30-something, attractive woman on Tinder. I messaged first and we started a texting conversation. She was traveling, so I suggested meeting when she returned and she agreed. We exchanged phone numbers, but didn't communicate any further while she was out of town. She sent a message to let me know she returned (that was a Monday). We texted back and forth a bit that day, then I suggested meeting for after-work drinks, indicating I was available Tuesday and possibly Thursday. She chose Thursday, so I messaged that we should 'pencil Thursday in' and confirm that morning. She messaged back 'Sounds good!'.
On Thursday I messaged her around 12:30pm (a little late) with 'Hey, hope you're having a great week. Does tonight still work for you?' I didn't receive a reply until ~4pm, when she messaged something like 'Sorry, when I didn't hear from you this morning I made plans with a girlfriend. Can we meet another time?' I'll admit that I was a bit annoyed, but didn't let on.
I texted back, 'Sure, no problem. Let's talk next week.' We haven't communicated since (that was a week ago).
Should I have called her out on her message '…when I didn't hear from you I made plans with a girlfriend' by replying 'Hey, you could have messaged me before making other plans'? Since she was the one who broke our tentative plans, is it unreasonable to now expect her to reach out first to suggest drinks?
I know I'm being stubborn but, had the situation been reversed, wouldn't she expect me to reach out first since I was the one who broke plans?
Thank you!
Age: 45
City: New York
State: NY
Christ. Just listening to this exhausts me.
For starters, if a guy said he'd "pencil me in" I would assume that means our plans were tentative. I would also assume the guy is kind of a douche. Nothing says, "You are one of many options" than telling a woman you'll pencil her into your dance card. Bite me.  Going forward, just say, "Tuesday it is. I'll confirm with you Tuesday by noon in case anything changes." Be specific and set clear expectations.Don't be wishy-washy.
That being said, she sounds draining. She could have followed up with you but chose to sit back and wait for you to fuck up so she could reject you. I seriously doubt she made plans with her friends, and if she did, good riddance. Not only was she going to try and force your hand by choosing the day you were less likely available, she was going to be rigid about window of time you had to confirm with her. On top of that, she decided she was going to wait until later in the day to let you know she wasn't available.  That's classic Hoop Jumping 101. She always had the option of following up with you to find out if your date was still on but refused to make that move.
No, please. Tell me more about how dating is so hard for you.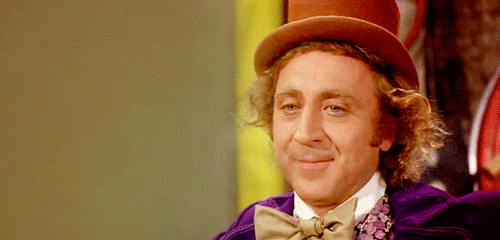 She was being petty, which is a little alarming considering you and she were virtual strangers. Dating in 2018 requires people to be as proactive as possible. Remove the chip from your shoulder, suck it up, and confirm/initiate/what have you. There is so much room for mis-communication in these sceanrios that you can't afford to do nothing.
In the moment, it feels super powerful to reject someone in the manner she rejected you, but then when that person you blew off doesn't follow up to reschedule and the high wears off, you realize you probably shot yourself in the foot. More than likely, this woman will send you a coy message and pretend like nothing happened. If you want to deal with her high maintenance drama, go for it. Personally, I'd just ignore her. Yes, she probably would expect you to reach out and set up a new date. This is one of those situations where, when you get an obnoxious response like the one she gave you, you don't even bother to respond. If she's this much work before you even meet her, imagine the nightmare she's going to be if you actually date her.
I keep trying to reiterate the fact that there is simply no time for this kind of nonsense anymore. People have far too many avenues that they can use to meet people. If you're going to stand on principle and expect people to make you a priority before they've even met you,  plan on spending a lot of nights home alone.
Should you call her out? No, because you'll just be opoening yourself up to be insulted. If you tell her she should have let you know earlier, she'll come back at you with the exact same response.  Unless you can prove why it took you until 12:30 to confirm with her, you're better off saying nothing, as she won't believe you.
Thoughts?
Live in NYC or Boston? Check out our sister site BuffsandBrainiacs.com for social events and speeddating.
Get a One on One Dating Profile Review
We'll review your profile/bio together via teleconference line and I'll identify any red flags or tweaks that need to be fixed. Then we'll go over the basics: photo selection; which search filters work best; message writing; setting up the first date. I'll also teach you how to analyze potential date's profiles and messaging habits so you can spot the time-wasters. Book a Session